Check out our Featured products!

Three materials to choose from and over 20 standard sizes!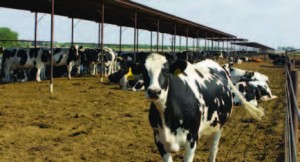 Did you know?
… that the sun can cause heat stress to your animals? AnimalShade.com keeps your pigs, cows, dogs, birds or any other animal cooler and gives them a way to escape from the harmful effects of prolonged heat from the sun. Heat stress from the sun can cause a decrease in birth rates and growth rates among pigs.
Adding shade to pastures and feed lots is an inexpensive and easy way to encourage regular eating patterns and help optimize production.
Heat can cause as much as a 30% decline in the milk production of cows!
AnimalShade.com is the largest shade manufacturer in the United States and our volume business allows us to offer your more! With over 30 years of service, we offer the highest quality product with reinforced edges and grommets at very reasonable prices. There are currently 20 standard sizes to choose from or special request orders can be placed by contacting our Customer Service Representatives. Please call us today with your questions.
Livestock Cooling News…
Hoard's Dairyman – SHADE and Heat Stress Shade structures are not only important in keeping heifers cool but can be instrumental in maintaining growth rates and reproductive performance. The Dairy Calf and Heifer Association offers the following tips for constructing shade structures during this summer season: Situate structures north to south. As the sun moves […]
"Dairy Heat Stress Road Show" spreads the word. Hoard's Dairyman – May Issue – Cow Cooling Like a magician's hat, the surprises coming out of dairy heat stress research seem to be endless. Each new study brings more evidence that heat stress is either a direct cause of, or a contributing factor to, some of the […]